Chile Shippers & Restaurant Links
Have our chiles shipped to you.
If you are a true die-hard Snake Ranch Chile fanatic, be sure to ask for "Snake Ranch" when placing your order.
The listed businesses do buy chile from the Snake Ranch LLC, but some also have other sources.
We appreciate your loyalty to our fine fresh produce!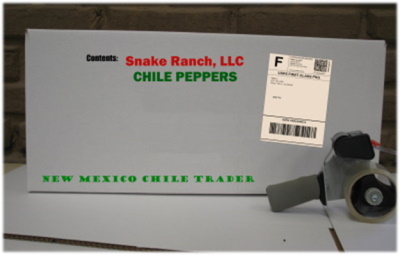 Restaurants & Commercial Business Links
Where you can find Snake Ranch chile.
Please note this listing may be incomplete.
If you are associated with a business that uses our chile please notify us, and we will be happy to update our information.
Thank You!